Branch AGM Reminder and Events


2015 Wildsight Kimberley/Cranbrook Branch AGM
Everyone is invited to attend our AGM on Wednesday April 15th 2015! If you are interested in what has been happening at Wildsight Kim/Cran or perhaps would like to mingle with some great folks, this meeting and mingle is a great opportunity to do just that.
The evening will look like this:
7:00pm AGM agenda – Financials, Elections for Board of Directors, Summary of 2014 projects, and Discussions
8:00pm or earlier depending on length of the AGM portion; mingle with snacks and beverages!
We will be hosting at the Wildsight Kimberley/Cranbrook office upstairs at 495 Wallinger Ave. Kimberley BC
We look forward to seeing you there!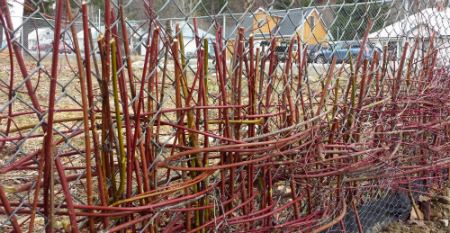 Come out to the Open Gate Garden!
Willow Weaving Work Bees April 18th and 19th 9am - noon
Spring has sprung and that means it's time to get out and play in the garden together! The first organized effort of the season will be a fun opportunity to learn more about the art of weaving willow. We will be reinforcing the Garden's defenses against the local ground squirrel population and beautifying the existing chain-link.
Goals:
Weave willow, dogwood & cottonwood branches around the lower perimeter of the Garden

Fill additional fence openings with woven recycled rubber

Decide on the first priorities for spring plantings